Our Leaders
TALTransformers is a people-driven organization – right from the people who started it with a vision, to the people who work with us to bring change at the grassroots, to the people who support our work.. Committed, responsible people who are passionate to make a difference to the world around them are the backbone of TALTransformers.
Veena Gundavelli
Chairperson
Veena Gundavelli Chairperson Innovator, Entrepreneur, CEO and Philanthropist
Veena Gundavelli is a silicon valley based tech innovator and Entrepreneur in Artificial Intelligence and Fintech. She is the Founder and CEO of Emagia, Digital Finance Cloud Solutions. She is a board member of Solix, Data Management Cloud provider. She is the co-founder of Touch-A-Life Foundation a digital philanthropy platform. She is the Chairperson of TALScouts, youth social innovation program from Touch-A-Life Foundation.
She is a member, author and speaker of the Forbes Technology Council. She was a special representative for US for the ITEC department, AP Government from 2108-2019. She has also received "Innovator of the year" by Women in IT Awards 2018, "Trail Blazer of the year" by Forum of Women Entrepreneurs (FWE) and "Women of Distinction in Technology" by Silicon Valley Business journal, which are a few among her other esteemed accolades.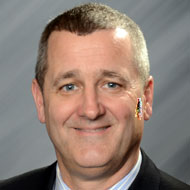 Chris Funk
Superintendent, Dublin Unified School District
& Board of Advisor, Touch-A-life Foundation
Chris Funk is currently the Superintendent of Dublin Unified School District, effective July 2021. A native of San Jose, he received his MA in Social Science from San Jose State University in 1991. Chris has been in public education for the past thirty years working in San Jose Unified for the past eighteen years; fourteen as an administrator. As principal at Lincoln High School for five years, Lincoln earned a 21st Century School of Distinction, Lighthouse Award, California Distinguished School Award, a six-year WASC accreditation, improved its API score by 30 points and closed the achievement gap between Hispanic and white students by 106 points which represented a 40% decrease in the gap.
Chris was the superintendent of East Side Union High School District from 2012 to June 2021, where he oversaw sixteen schools, 22,000 students and an Adult Education program that serves another 4,000 students.
Chris is also a TALScouts board advisor, helping provide his educational expertise and resources to further develop the TALScouts program, encouraging students to volunteer to give back to their community.
Manuel Serapio
Discipline Director and Associate Professor for International Business
Manuel Serapio is a Discipline Director and Associate Professor for International Business, Entrepreneurship at University of Colorado Denver. Mr Serapio has 33+ years of extensive experience in the education field.
He did his MBA from University of Hawaii and Ph.D from International Business University of Illinois.
He has written a lot of publications and received numerous awards.
Mr Serapio is member of : Academy of International Business, Academy of Management, Association of Japanese Business Studies, Japan America Society of Colorado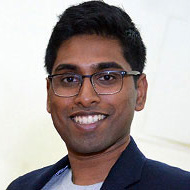 Tej Gundavelli
Founder & CEO – Touch-A-Life Foundation
Tej Gundavelli is a graduate of UC Berkeley and is currently working at PayPal. In the past, he has worked with various non-profit organizations such as Elefante Blanco and Sacred Heart Community Services to help the Bay Area's homeless community.
By working with school districts throughout the Bay Area, he hopes to use Touch-A-Life Foundation to help homeless students in the Bay Area by working with high school students, working professionals, and several corporations and institutions who would like to use their resources in ways that will be beneficial to the local homeless student community.
Core Team, India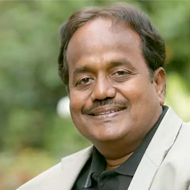 JA Chowdary
Chief Evangelizing Officer TALScouts, India
Entrepreneur, Innovator, Angel Investor, Industry Leader
JA Chowdary is an entrepreneur, technology leader and innovator with an illustrious career spanning across private and public sector. He is passionate about improving the lives of Indian youth through technology education and employment opportunities. Over the last 25 years, Shri JA Chowdary has helped grow the Indian IT industry. JA Chowdary has also been a key member and founder of various social initiatives including Naandi Foundation, Let's vote AP Development Forum, ADI foundation, Food 360 foundation, Hyderabad 10k and others.
He served as the Special Chief Secretary (Rank of Cabinet Minister) to the Andhra Pradesh Government in the Chief Minister's Office during 2014-19. He's also the founder of Fintech Valley Visakhapatnam. He has worked with prestigious organizations such as ISRO Satellite Center, BHEL R&D, STPI(DOE) and many more.